The Independent Annual Conference for Online

Sellers who utilize Amazon as a sales platform.

  Sellers' Conference

  for Online Entrepreneurs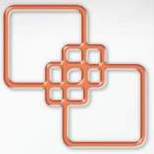 Returning Vendor Special Early Payment Page

SCOE 2011 - July 8-11, Seattle WA

Each vendor registration entitles you to one 6 foot table and the wall space behind it, two chairs, internet and electrical access, catered meals and access to any sessions and presentations by Amazon staff for two attendees.  You will also be given two seperate small group presentation opportunities.  If you plan to pre-ship your booth or other items, send to:

Keith Anderson/SCOE

Seattle Airport Marriott

3201 South 176th Street

Seattle, WA 98188

Your items will be securely stowed until you arrive for the conference.

Setup of vendor tables will begin Friday after 5pm, but vendors are welcome to arrive early and attend Amazon Day on from 9-5 Friday.

To pay, please click the Amazon Payments button below and follow the payment directions.  The payment process is quick and easy and will only take a couple minutes.  After completing your payment you will be returned to this page automatically.  If you plan to bring more than two people, you may register the additional person(s) by going to the
Returning Attendees Registration Page.
  On this page you only need to fill out the Company Name, Attendee name and attendee email before you click through to pay.  You should do this before March 7 to pay for them at the lower returning attendee rate of $250 per person.  After completing payment, you may want to go directly to book your
Seattle Airport Marriott
accomodations.  Last year we ran out of Marriott room nights at the special rate several weeks before the event began, so early booking is recommended.  You may also stay off-property of course if you prefer.
This special page will only be live until March 7.  After that, vendor registrants will pay the regular higher fee.