The Independent Annual Conference for Online

Sellers who utilize Amazon as a sales platform.

  Sellers' Conference

  for Online Entrepreneurs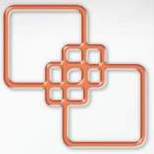 Returning Vendor Early Registration for


  SCOE 2011 - July 8-11, Seattle WA
Please fully complete all fields even if you filled out a form last year.  We must have

your complete information.  In the next couple days you'll receive a link directing you

to the payment page.  After March 7, you will pay the higher non-returnee fee.

Company Name

Company Address (street address, city, state and zip code)

Company Phone

Attendee Name(s)

Attendee Email(s)

Company Website URL

Vendor category

Please include a brief description of your products or services so that we can

include it on the SCOE website.