Our Vendor Supporters for 2011
Click on the company logos to view specific vendor web pages.

AbeBooks is an online book marketplace where millions of new, used, rare, and out-of-print books are offered for sale through AbeBooks from thousands of booksellers around the world. Become an AbeBooks bookseller today, and find out why we are one of the best venues for selling books on the Internet.
Ability Commerce provides innovative software solutions for ecommerce retailers. Our website solutions deliver buyers and increase sales. Ability SmartSite increases web sales by an average of 66%. Ability Channel Feed manages Amazon and all of your ecommerce channels in one data feed. Ability Connect is an easy, effective, affordable e-mail marketing solution. Ability Chat for Help reduces cart abandonment and lowers costs. Ability Dynamic Flow facilitates the data flow between OMS and Microsoft Dynamics.

BookScouter.com provides an alternative way for book sellers to convert some of their inventory into cash by selling to book buyback companies. As booksellers ourselves, we are also developing several innovative tools to acquire, sell, and manage inventory.
Cloud Conversion provides state-of-the-art eCommerce CRM solutions with Salesforce.com to help online retailers with customer service, returns/RMA management, targeted email marketing and analytics. Cloud Conversion's eCommazon product integrates all Amazon customer, order and support emails to help streamline business processes, manage customer service activities and report on key performance metrics."
DHL Express is pleased to offer Amazon Sellers a customized program to ship express worldwide. Our mission is to give you the information and resources you need to help grow your business globally.With DHL Express, you will be able to simplify all your shipping needs with DHL's industry leading shipping tools, cutting-edge technology and the most dependable international network in the world.
Reach customers anywhere with our unmatched mail solutions. DHL Global Mail is one of the country s longest established mail expediters and largest workshare partners of the USPS. We offer high-volume mailers the most complete selection of expedited mail options to connect you to your customers quickly, reliably and cost-effectively. Whether you send items weighing ounces or pounds within the U.S. or internationally you can get all the right mail services from a single source. Stop by to learn more about our services, as well as our new DHL Global Mail branded envelopes!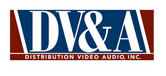 Distribution Video and Audio is a family-owned and operated business specializing in the entertainment industry. DVA started in 1988 by selling used videos for new store openings to video rental chains, such as Hollywood Video and Blockbuster Video. Back then we sold 100,000 units a year; today we sell some 10,000,000+ units per year.

DYMO Endicia allows users to print pre-paid U.S. Postal Service shipping labels directly from a PC, Mac, or API. Endicia allows companies to take advantage of the substantial savings of U.S. Postal Service shipping with the ease-of-use of a commercial shipping software system. Our solutions include stand-alone desktop shipping tools, database integration, web services, customizable API's and integration into over 130 third party applications.
FBAPower offers a full suite of products designed for FBA sellers. FBAPower for lightning fast listing, labeling and batch creation. FBAScout for laser-guided mobile scouting with many exclusive features such as all FBA offers, product images, multiple search result support, seller quantity and FBA Net prices (price + shipping) for every item from every category on Amazon. FBARepricer for keeping your FBA items competitively priced against all offers (merchant fulfilled and FBA sellers).

FillZ is the premier online marketplace inventory and order management system, helping you increase your online sales by diversifying your online presence. FillZ assists online sellers load and re-price inventory and process orders on up to 20 different marketplaces simultaneously.
GENCO Marketplace is America's largest B2B remarketer of returned and surplus inventories to the secondary market, selling $5 million worth of product daily through a network of over 100,000 registered buyers.

Intelligent Business Systems. Intelligent DeskTop Shipper (IDS) is flexible and simple to use shipping software. IDS enables you to take advantage of the Bulk Mail and Manifesting savings offered by the USPS. IDS also enforces your business rules and provides seamless, real-time integration with your Order Management Software.

If you want to grow, you need some green, as in Kabbage. Whether you need to buy more inventory, hire employees or upgrade your computer, Kabbage looks at more than just your credit score (like seller history and rating and your transaction history) to provide you cash in less than 10 minutes.
Lather & Fizz Bath Boutique offers a variety of unique handmade bath and body products such as resh handmade soap sold by the pound, bath bombs, bath bombs with toy surprises inside, bubble bath cupcakes, fizzy bath cupcakes, bubble bath, sugar scrubs, massage bars, body butter, lotions & creams as well as a full line of facial products. We are also a TOP SELLER of BedHead Pajamas (featured on "Oprah" and hit tv show, "GLEE". Written about in fashion magazines such as O, Vogue, In Style, Vanity Fair and US Weekly). If you are looking for the latest in BedHead Pajamas or exclusive designs, fabrics and cuts, you have come to the right place!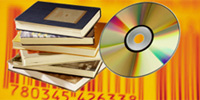 MediaScouter provides on-line book sellers accurate Amazon pricing information on books, CDs, DVDs, software and other media. Members across the globe utilize MediaScouter software at library sales, thrift shops, garage sales and book sales. These items are then listed and sold for significant profit on the internet. MediaScouter loaded on a PDA or Smart phone along with a scanner reads the ISBN/UPC barcode. Stay ahead of the competition with MediaScouter.
Monsoon provides industry-leading tools, software solutions, and services that enable a wide range of sellers to expand their sales through multiple marketplaces including Amazon, Barnes and Noble, Buy.com, eBay, Play.com and others, as well as marketplaces that we create through our Marketplace Solutions and Alibris Retail businesses.

Neatoscan offers online sellers unique solutions to source, track, and manage their inventory. Our Neatopricer pre-scanning solution allows sellers to quickly power-through thousands of products per hour to find gold. Neatopricer now includes the 5 lowest used, new, featured and FBA offers and the ability to setup complex triggers.
Optima is a free marketplace seller software offered by Bookstores.com, Optima is engineered to save time and make online bookselling easier. You get instant access to the most popular bookseller marketplaces through one simple interface. Optima offers the industry leading price automation tool as well as channel automation and customer relationship management tools. When you use Optima bookseller tools, you are never charged additional commissions for sales that are made on other marketplaces. Optima has a dedicated bookseller support team whose primary mission is to take care of you. Start using Optima and become a superior marketplace seller, today!
ScoutPal is a "must-have" for online sellers, providing marketplace tools for nearly a decade, since 2002. ScoutPal Live provides real-time merchandise valuation information on any sort of phone or wireless internet device, while ScoutPalDB gives lightning fast marketplace lookups from a database on a Windows PDA or Pocket PC phone. ScoutPal is only $9.95/month, with free tech support and unsurpassed customer service.
Sealed Air For over fifty years, Sealed Air has been a leading global innovator and manufacturer of a wide range of packaging and performance-based materials and equipment systems that now serve an array of food, industrial, medical, and consumer applications. Operating in 51 countries, Sealed Air's international reach generated revenue of $4.5 billion in 2010. With widely recognized brands such as Bubble Wrap® brand cushioning, Jiffy® protective mailers, Instapak® foam-in-place systems and Cryovac® packaging technology, Sealed Air continues to identify new trends, foster new markets, and deliver innovative solutions to its customers. For more information about Sealed Air, please visit the Company's web site at www.sealedair.com.

SellerEngine Plus is an inventory management tool that empowers Amazon ProMerchants with the features they need to streamline sales and fulfillment and begin boosting profits. With outstanding features such as Speedy Product Entry, Amazon Listings Management, Automatic Re-pricing, Inventory Dashboard and others, your seller experience will be much more efficient and profitable too!
Samuel Shapiro & Company, Inc., an international freight forwarder and Customhouse broker, is a third-generation family business, founded in 1915. With nearly 100 years of improving the profitability and simplicity of international shipping operations, Samuel Shapiro & Company provides you with a single point of contact for all of your import and export transportation, domestic transportation, logistics, distribution, customs clearance, and documentation services.

ShipRush is full of features designed to save time shipping Amazon orders. ShipRush reads orders from Amazon, prints packing lists and shipping labels, and automatically posts tracking numbers back into Amazon. It can automatically email tracking numbers to buyers, and can process shipments one at a time or in bulk. ShipRush can support multiple merchant accounts on Amazon, as well as merchant accounts on eBay and other ecommerce systems. ShipRush is available for FedEx and the postal service.
SpaceWare is the complete software package for the US and UK Amazon seller. Combining Order Fulfillment, Listing, Pricing and Customer management, AMan Pro provides all the functionality needed to automate and simplify your business process. Free 21 day trial available at http://www.spaceware.com.
Through Stamps.com's easy-to-use interface, you can automatically retrieve order data from the most popular ecommerce stores including eBay, Amazon.com Pro Merchant, or your own shopping cart. Stamps.com s software allows you to quickly print out USPS shipping labels for any mail class. Print out a single label or batch your orders and print all your labels at the same time. It s the quickest and easiest way to process your ecommerce shipments.
TradeYourStuff4Cash.com offers media sellers marketing tools to buy books, movies, video games and more. TradeYourStuff4Cash.com offers exclusive territory of operation and membership to a network of TradeYourStuff4Cash vendors. Our network offers peer to peer marketing, sales leads, and utilizes the buying power of many sellers who all share the same interests. Customers are directed to the local vendor when visiting the site with our unique ip tracking system. We offer professional marketing materials and support to ensure success. Join the network and increase your profits, No Risk!
San Diego-based ValoreBooks.com is the students' premier marketplace to buy, rent and sell textbooks at far less than the campus bookstore. The company's wide selection comes from more than 15,000 booksellers across the country at up to 90 percent off the list price. Known for providing cheap textbooks and giving back to students, ValoreBooks.com has been cited by the Better Business Bureau for providing a superior level of customer service.
Venditio is an advanced online marketplace management system that offers total inventory control & order management across multiple international marketplace platforms. Venditio integrates a wide range of global marketplaces (including all Amazon Markets) enabling dynamic upload & synchronization of your inventory, pricing feeds and order fulfillment and shipping integration, and is constantly seeking emerging marketplaces.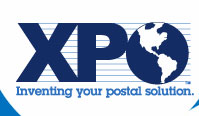 XPO brings together the most experienced team in the international mailing and marketing industry. Their executives alone bring a combined 60-plus years of experience to their clients. Their expertise is providing customized and innovative solutions that focus on the individual needs of their customers.