May 30  -  June 1
Seattle, WA
April Registration: $644
May Registration: $719
SCOE 2013 is the premier e-commerce conference for online merchants at Amazon.com, eBay, Buy.com, Sears Marketplace, and other third-party selling platforms. Our goal is to help you increase your sales on Amazon and everywhere else you sell.
Why SCOE participants come back year after year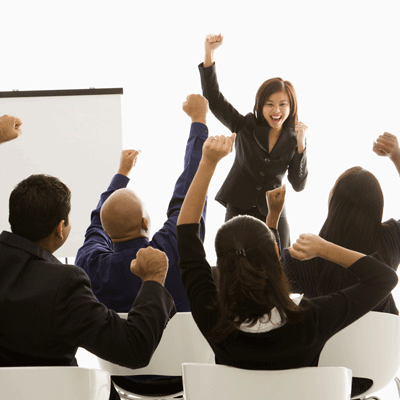 Meet Amazon staff to get the latest best practices and schedule a face-to-face consultation
Increase sales - 75% of past SCOE participants report a moderate or significant increase in their Amazon sales based on information presented during educational sessions and peer group discussions**
Network with other sellers like you - Get a first-hand account on how to grow your business
Find global expansion specialists and other service providers - Begin your global expansion the right way, with products and services that are a perfect match for your business

We encourage you to make your travel arrangements immediately after you register for SCOE 2013.
Meals: Buffet lunch is included in your registration. Morning and evening meals are available for purchase from the venue or at nearby locations.
Lodging: SCOE participants are eligible to reserve room at the Seattle Airport Marriott for only $125 per night. Use code SCOSCOA to earn your discount. To get your discount, click here.
Transportation: The venue is located only a few minutes away from the airport. Book your flight early to get the best airfare. If you book a room at the Marriott, you probably will not need to rent a car. The Marriott provides a free shuttle between the airport and the hotel. Seattle's light rail system offers fast and easy transport from the hotel area to downtown. If any off-site sessions are held, SCOE will arrange for transportation at no additional charge.
Parking: If you drive to the educational sessions, please take advantage of the discounted hotel parking of $8 per day that will be available for registered participants.

Any amount you pay prior to February 28 is considered a deposit against the full registration price. This amount is fully refundable up to 90 days before check-in. If you must change or cancel your registration, send an email to [email protected] We will respond to confirm change or cancellation. You may request to transfer your registration to another participant at any time without penalty. If you cancel your registration, we will issue a prorated refund based on the date we receive your cancellation request. Failure to checkin at the event may result in cancellation of reservation without refund.
Prorated refund schedule


Extended through March 8

100% refund
March 9 - March 30
75% refund
March 31 - April 29
50% refund
After April 29
No refund

SCOE 2013
Description:
Thursday, May 30 - Saturday, June 1
What's Included in Your Registration?
· Private 1-on-1 session with Amazon Seller Support, MWS, or Sponsored Products
· Single-seat reservation for all educational sessions
· Entry to the exhibit hall
· Lunch
· Printed learning materials
· Hosted networking opportunities
Reserve your seat today
*SCOE is an independent organization not directly affiliated with Amazon or any other third-party selling platform.
**Results of attendee follow up survey conducted on April 9, 2012.