Get the latest information from amazon, eBay, and Etsy sales experts
Increase sales – 75% of past SCOE participants report a moderate or significant increase in their Amazon sales based on information presented during educational sessions and peer group discussions.
Meet Amazon staff, platform integrators, and service providers face-to-face – Find the right combination of products and services to support your business.
Find global expansion specialists and other service providers – Begin your global expansion the right way, with products and services that are a perfect match for your business
Network with other sellers like you – Get a first-hand account on how to grow your business

Seller Support
It's almost time to make your seller support appointments. If you are interested in meeting 1-on-1 with Amazon representatives from Seller Support, MWS, or FBA, be sure to register before appointments open on May 15.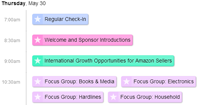 See it Live: We have some very exciting new topics this year. Dr. Matthew Isaac of Seattle University shares new insights on how you can come out on top in business negotiations … find out more about your sessions.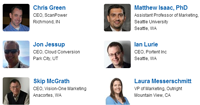 Amazon Marketplace Web Service Developer Experience Manager, Sharon Lloyd, is an experienced bookseller who joined Amazon in 2008 and is now responsible for … read more about your presenters.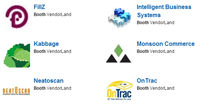 This year's sponsors include: Asendia, Cloud Conversion, DHL Global Mail, Endicia, Indaba Systems, FillZ, Intelligent Business Systems, Kabbage, Monsoon Commerce, Neat0Scan, OnTrac, Outright, ReplyManager, RetailOps, Samuel Shapiro & Co, ScanPower, ScoutPal, SellerActive, Seller AppVantage, SellerEngine Software, Seller Labs, ShipRush, ShipStation, ShipWorks, Solid Commerce, and more.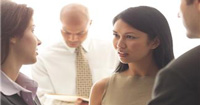 We're excited about seeing you at SCOE. We encourage you to get involved by volunteering, recommending a sponsor, or nominating a presenter. SCOE is easily one of the most useful conferences I attend each year. If you sell on Amazon, SCOE is a "can't miss" event. Every year I learn something that puts money in my pocket. ~ Skip McGrath, Publisher The Online Sellers News.