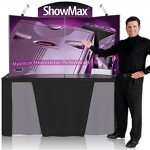 This option is for any organization that helps sellers increase revenue, cut costs, or better manage their business. Setting up a display is the best way to interact with attendees face-to-face.
6' table with drape
Participation in hosted networking event near your exhibit.
Much more!
All approved sponsors are invited to display their products or services here.
If your e-commerce service organization wants to connect with hundreds of merchants selling on the Amazon platform, reserve your table display today! We expect strong participation this year.
This opportunity includes the following promotional opportunities:
6' table with drape and two chairs
Promotional insert in registration pack
Company logo in print guide
Link on SCOE vendors page
Link in one pre-event email
Copy of attendees list
Free wi-fi
Daily lunch service for two representatives
Note: Participation in this promotional opportunity requires a physical presence at the event. Sponsors may choose up to three adjacent tables at a discounted rate and combine them into one large display for up to two delegates per adjacent table.
Table locations are approximate. Image is not necessarily to scale. Entrance is at the bottom of the image.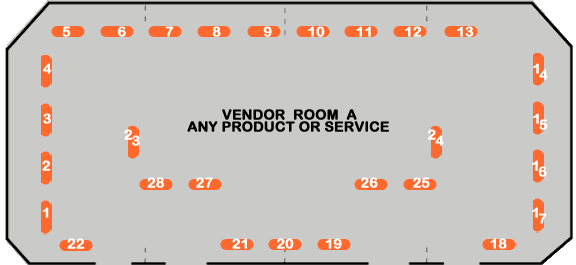 People who bought this item also bought

Updating...