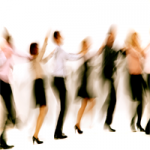 Join attendees at our off-site hosted networking event.
Contact: Take private transportation with up to 45 attendees.
Networking: Spend up to three hours mixing with hundreds of attendees at this hosted event.
Most attendees will be at this session, but space at this session is extremely limited for sponsors. Only a handful of organizations will be permitted to attend. Do not miss this opportunity.
Spend one-on-one time networking with attendees at this off-site mixer. An off-site session is a great opportunity to follow up with an attendee that made a previous visit to your display or to share additional details about your product or service. Use this relaxed atmosphere to create a personal connection with attendees. Sponsor participation is limited to only 8 organizations so your will have plenty of time to make your organization stand out.
Note: Full participation in this promotional opportunity does require your physical presence at the event.

Updating...