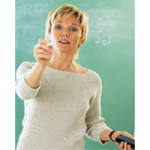 Get attendees to hear your message when they're really paying attention. Embed your message into our educational content with a Session Sponsorship.
Announcement: 15 – 20 minutes from start of session. 15 - 30 minutes from end of session.
Print: Half page ad printed on educational materials
Format: Two messages, 150 words each. Image 6.5" x 3.5"
Catch the attention of attendees by sending your message into one of our educational sessions. You can also insert a half page ad into the print materials that accompany each session. Use your ad space to send attendees to your table display or website, make a special offer, or promote a new service. Attendees will take their learning materials home with them and use for later reference. Representing your organization on the educational materials used during the session gives you three opportunities for an immediate and lasting impression.
Note: Participation in this promotional opportunity does not require your physical presence at the event.

Updating...